What does REBUILT. mean to you?
"REBUILT means to me that I was able to adapt to a better quality of life through the College Park products. It means that the antiquated prosthetic formula has been revamped by College Park, and they've sparked a generation of REBUILT athletes/humans."
Oscar's Story
Oscar Loreto, Jr. was born with a congenital birth defect that caused him to be missing his left foot, left hand, and four fingers on his right hand. As a child, he quickly adapted to his prosthesis and learned to write with both hands. During his high school years, he formed a skating team called VOID with his friends. He is now a skateboarding icon on his Venture foot. Oscar's positive spirit, determination, and talent make him a powerful force in both the limb loss and adaptive skate communities. He graduated from California State University Long Beach with a degree in Documentary Film Making, which he uses to film, edit, and produce skating videos. Currently, Oscar works for Spectrum Networks and has broken the mold for disabled individuals by working in the TV and film industry. He is a proud husband and father who continues to live out his pro skater dream by being part of a prestigious board of directors for organizations such as The Sheckler Foundation and USA Skateboarding. Oscar's sponsors include College Park, Unmodern Industries, Bones Wheels and Bearings, Chronic LB Pain and Relief Center, Geesource, and Stickerwallets.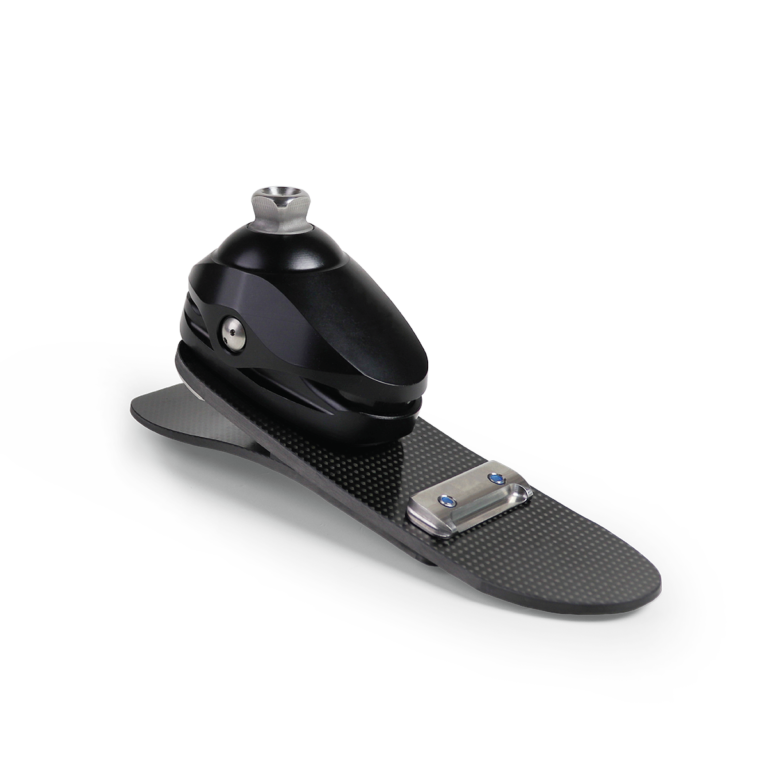 After skateboarding on the Venture foot for years, I like that I can easily switch between that and my new Terrain. The Terrain supports me well for daily life and pedestrian activities. It's also great for water sports! I was able to go surfing for the first time ever. I'm stoked College Park could hook me up. They make the best feet out there in the industry!