Did you know up to 40% of ambulation time is turning tasks?* The Voyager and Orbit feet offer high energy return and 20° of internal and external rotation. With this adjustable torsion, you can twist and turn with ease.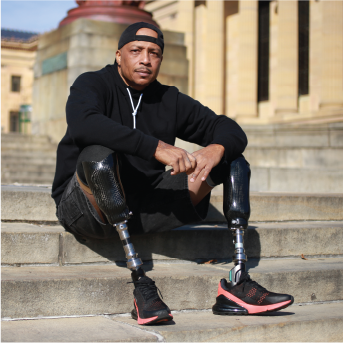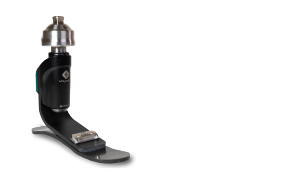 With adjustable torsion and 10mm of vertical shock absorption, the College Park Voyager can easily navigate daily tasks and high-impact adventures. Designed to enhance energy return and ground contact, this foot also uses flexible Intelliweave® and dynamic carbon fiber.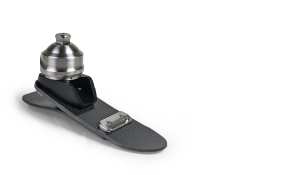 Featuring a carbon fiber base and 40° of total rotation, the Orbit may restore natural motion and help reduce forces to a user's socket and residual limb. Prosthetists are able to quickly adjust torsion resistance with a 4mm hex wrench.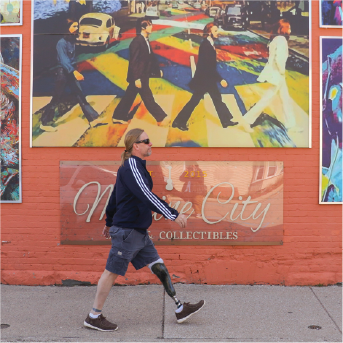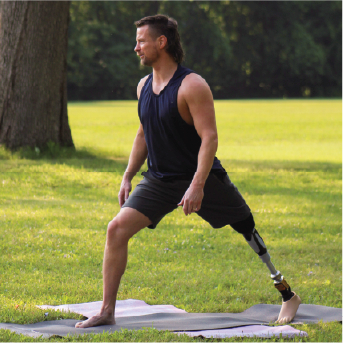 College Park's low-profile torsion adapters were designed to provide smooth rotation while reducing forces to the body. Made of titanium and stainless steel, this line of adjustable adapters inspired the torsional capabilities in the Voyager and Orbit feet.
*Glaister C. et al., 2007